Teletherapy: What's All the BUZZ?
Teletherapy, also referred to as telepractice, is a growing service delivery model that allows healthcare professionals to provide services to their clients via the computer. With a secure internet connection, clients can receive a wide array of healthcare services from the comfort of their homes. It is creating a lot of buzz among Speech and Language Pathologists as we are able to reach clients in very remote areas who may have otherwise gone without therapy. Public school districts are also increasingly utilizing teletherapy as a viable mode of providing specialized services to their students in need. When I first heard about teletherapy a few years ago I was very intrigued. Honestly, I was a little skeptical, yet open-minded. As an ASHA certified SLP for over ten years,I turned to the American Speech Language and Hearing Association and joined the Special Interest Group (SIG) 18 for telepractice.
Throughout the course of my career, I have been fortunate to work with a variety of clients ranging from adults to pediatrics.  I started my journey as an SLP with adults working in skilled nursing, assisted living, and home health.  After the birth of my third son, I knew becoming a school-based SLP would offer me the schedule I needed to spend summers and holidays with my family. Although, I loved working with my students, the demands of documentation, billing, meetings, reports, and very large caseloads were overpoweringthe satisfaction of delivering therapy. After careful research and a strong desire to be more present with my family, I decided to give teletherapy a try. I am so thrilled that I did because I absolutely LOVE it!  The benefit of working from home, coupled with the freedom to make my own schedule has proven to be a great fit for me and my family.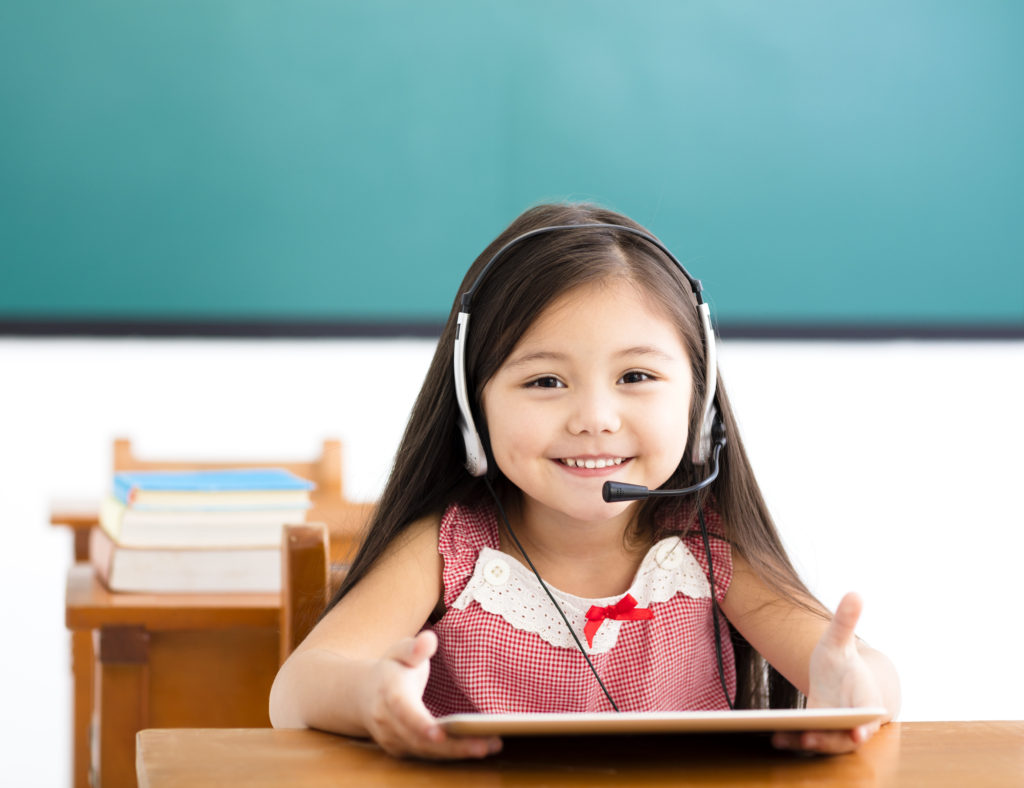 The autonomy of being able to contract my services to achieve a better work/life balance isn't the only benefit, however. I have seen tremendous growth in my students. It has truly been a rewarding and refreshing career transition that has renewed my love for what I do. I never stopped loving the therapy aspect of my job but was starting to feel burned out by the mounds of paperwork that are inherent in school-based settings.
As a teletherapist providing services to traditional brick and mortar public school students, the majority of my sessions are either 1:1 or 2:1. The size of my sessions has allowed me to focus directly on the individual needs of my students. I have really been able to hone in on their interests and capitalize on their strengths while customizing my lessons to address specific weaknesses.
The ability to connect with my students in the same way that I was able to when face to face was a concern of mine in the beginning. However, I have been pleasantly surprised at how engaged and focused my students are during our sessions. I really feel the individual and small-group sessions have allowed me to make even stronger connections as the students really enjoy the technology and have been motivated and excited for therapy.
Teletherapy is growing exponentially and there are increased opportunities to transition into this arena. As with any job, it's important to mention that there are challenges for which one must be prepared.  The field of teletherapy is both new and exciting but continually evolving.  Embracing the changes with an open mind and a willingness to adapt is certainly a prerequisite.  To stay abreast of the changes I personally joined ASHA's SIG 18 while I was still considering teletherapy to get my questions answered and to collaborate with other teletherapists prior to making the transition.  Also, I have sought out CEU offerings geared towards teletherapy to stay current with the research, evidence-based approaches, and best practices. My recommendation to anyone considering teletherapy would be to do your research as this is a very exciting time for growth and advancement within our profession.