Hi, I'm Belinda!
Hello!  I'm so glad you found me and I am very thankful that you're interested in learning more about me and teletherapy.
My name is Belinda, I'm a children's book author and have been an American Speech-Language and Hearing Association (ASHA) Certified Speech Language Pathologist for over 10 years.  I am licensed in FL, CA, WA, and VT and I'm a member of ASHA's Special Interest Group 18 for Telepractice.  I currently work as a teletherapist serving PK –12th-grade students.
I hold a Bachelor's of Science in Psychology with a minor in Education from Florida State University and a Master's of Art in Communicative Sciences and Disorders from the University of Central Florida.  I also earned an endorsement in Reading from UCF during my graduate studies.
I am the co-owner of Infinity Rehabilitation, LLC with my husband who is an Occupational Therapist.  I am also the creator of BVG SLP, which specializes in creating No-Prep, No-Print digital therapy materials that are great for use within teletherapy platforms or face to face therapy.  I am passionate about literacy and try to incorporate it into the majority of my therapy sessions.  My products can be purchased from my Teachers Pay Teachers store by clicking on the "My Products" tab above.
I am the mother of three amazing young boys and I enjoy reading, crafting and exploring.  I've been married for 15 years and reside in Central Florida with my family.  One of our favorite things to do together is taking road trips to fun and interesting places.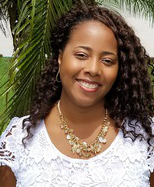 Speech Teletherapy
BVG SLP is committed to providing NO-PREP, NO-PRINT digital solutions that are fun, interactive, and engaging.  As a school based SLP, I totally understand how demanding and limited your time is.  My products will save you both money and valuable time.  No more waiting in line at the copier or buying expensive ink for your personal printers to print your materials.  Just quickly and easily download my resources, project them onto your whiteboards or simply grab your devices and go!