Putting the Boom into Language & More!
Putting the Boom into Language, Literacy, Articulation, & More!
When students are motivated to learn the outcomes are so much better! With digital NO-PREP, NO-PRINT Boom Cards students are able to interact with the content in a fun and engaging way while receiving immediate feedback.  I started creating Boom Cards a little over a year ago and I was immediately hooked.  Fast-forward to now and I currently have over 40 decks available in my store to address a wide range of targets from language, literacy, articulation, following directions, comprehension, sequencing, story retell and MUCH MORE!  Not only do I LOVE them but my students get so excited by the interactive nature of Boom Cards that they have started requesting them by name!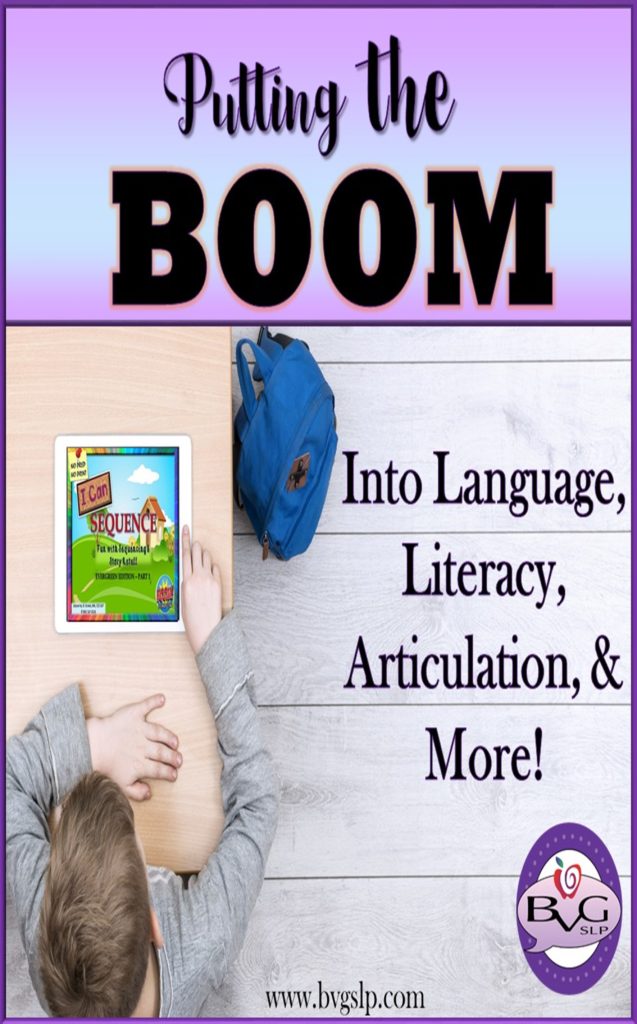 I've teamed up with the amazing owners of Boom Learning on a video to showcase my Boom Cards and to help spread the word about their many uses.  Boom Cards are great for use in whole groups, small groups, 1:1 instruction, or via teletherapy.  They are compatible with Smartboards, tablets, i-Pads, computers, Smartphones, and teletherapy platforms.  Students will be able to drag and drop items on screen, point and click, fill-in blanks while receiving immediate feedback to help guide them.  PLUS, Boom Cards are self-grading and will save you countless hours on data collection which allows for more time spent focusing on your students.
If you are on a mission to save time and money, Boom Cards are an excellent alternative to cutting, pasting, copying, and laminating.  Incorporate technology into your sessions and/or classroom with an educationally sound resource that keeps your students motivated.  For even more practice, Boom Cards can also be assigned for homework!
I truly feel they speak for themselves, so please take a look at the video and as always don't hesitate to contact me if you have any questions.
You may also be interested in my Progress Monitoring post to help you get a jump start on Collecting Good Data Early.